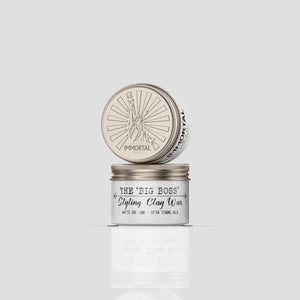 Ideal for creating the MATTE/DRY LOOK hairstyles and thanks to its special formula containing Clay/Wax with a worlds famous fragrance. Extra strong holding power without hardening your hair and immediately texturizing!
This Super concentrated low-maintenance formula works on any hair type length, thickness or texture. 
Create dapper looking styles with its incredible definition and texture that fits for men, women and kids! Plus, with an all-day hold so you can create a polished look for any hair style!
 MATTE LOOK | EXTRA STRONG HOLD
3.4 Oz / 100 Ml