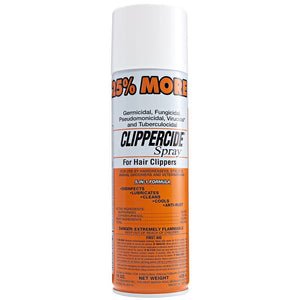 Effective against bacteria, viruses, and fungus
Reduces friction and guards against rust
Disinfects in just 10 minutes
Eliminates dirt and grime
Clippercide is the unique easy to use all-in-one spray to disinfect clippers. This formula should be used for metal clippers and implements. The exclusive 5-in-1 formula disinfects, lubricates, cleans, cools and prevents rust in just 10 minutes. Clippercide is ideal for barbers, hair stylists, veterinarians and pet groomers.