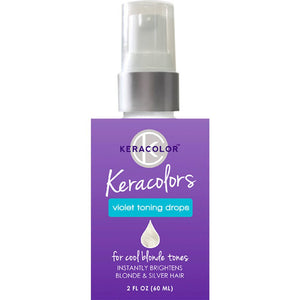 Icy Blondes Got You Hot? These violet toning drops are keratin infused to rebuild hair from the insideout. Packed with coconut and caster oils to provide hydration, strength and moisture while sealing damaged cuticles.
Enhance pigments or add to any Color + Clenditioner to create endless custom cocktails!
Directions:
Use 1-3 drops for subtle toning results or 4-10 for deeper toning. Ideal for cream-based products. Mix with product of your choice in the palm of your hand before applying to hair.