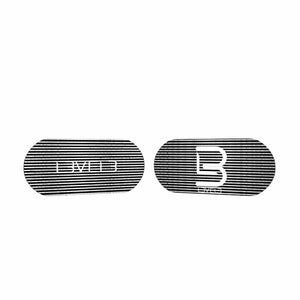 Hair Holding Grips | 4 Pack Hair Grippers | Velcro Hair Holders - 4 Pack

The 
 Hair Grips are a hassle-free tool that holds the parted hair in place for detail styling without causing damage to the hair. The hair grips come in palm size to facilitate the placement on dry hair, and using it on a daily basis causes no hair damage. Great tool to use when applying makeup, facial masks, fading and cutting hair. Easy and convenient to use with no clipping needed, made of premium velcro material is safe to use for all hair types.
Easy and convenient 
Washable and reusable

No need for clipping anymore

Non-damaging hassle-free use
Strong sturdy grip

Premium velcro material

Hassle free placement and removal
Includes: 4 Hair grips. 
Size: 4.5" L x 2" W each.