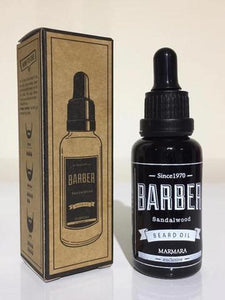 Marmara Exclusive Barber Beard Oil Sandalwood. 30ml
HOW TO USE:
Put 4-8 Drops of Barber Beard oil into your palm. Gently Massage upward into the beard and skin under your chin and cheeks. Then apply leftovers directly to your mustache and beard. Shake before use.
PRODUCT FUNCTION:
Nourishes and strengthens your beard.